DEVOTIONS​
PRAISE

​Praise the Lord, O my soul; all my inmost being, praise his holy name. Praise the Lord, O my soul, and forget not all his benefits … (Psalm 103:1-2).

One area of my prayer life that for the first sixty years I consider to have been very weak was praising God. It was partly because I didn't understand the difference between praise and thanksgiving. Now I want to lift up Jesus, acknowledge Him as King of kings, Lord of lords, and give Him his rightful glory as I come into a period of praying. It has become important to focus on God and praise God for who He is and what He is. I now begin my prayer times focusing on God through recalling words that are names, attributes and characteristics of God and not on myself. Here are just a few.
​
---
---
PRAYER QUESTIONS
---
A CROSS A DAY – ACROSS THE WORLD
HMONG PRAYER BOOK & PRAYER SEMINAR
THAILAND MISSION
The cross you see in the picture comes from Rev. Dr. Fung Lo. He and his wife are missionaries to the Hmong culture in Thailand. Last May he came to the Saginaw area and shared their ministry opportunities. During his stay he presented this cross to us. Also while here we accepted the Hmong Mission Society's invitation to go to Thailand to speak at a prayer conference.
My book,
Keep Me and Keep All - Life's Journey with Prayer
has been translated into the Hmong language. It will help to provide guidance, strength, hope, and encouragement to the Hmong people in their life's journey with prayer.
The estimated cost for Rev. and Mrs. Smith to participate in this mission project will be $10,000.00. This includes publication of the book and other expenses such as travel, lodging, and food. It also includes the expenses for workshop classes for the pastoral students and their spouses to be trained in Thailand from December 13-22, 2018.
​
You can support this mission project in two ways. First, and above of all, please include this mission project in your prayers. Secondly, your financial assistance will help the expansion of Christ's Kingdom so that our brothers and sisters in Christ in the Hmong culture will be able to learn how to talk to the Triune God through prayer. Your support is greatly appreciated. Thank you.
​
WE NEED YOUR PRAYERS AND SUPPORT!
Donations can be made through
Hmong Mission Society Website HERE
​
Click for the CURRENT video HERE
To see PAST VIDEOS click HERE
---
---
passing on practical prayer principles
​
​In each newsletter I recommend at least one practical prayer activity to help teach the topic of prayer to children of all ages. Here is my current suggestion:
Praise Balloon Activity
I will praise you, Lord, with all my heart;I will tell of all the wonderful things you have done
(Ps. 9:1).
​
Read Explanation
​
---
INTERNATIONAL VISITORS
A warm welcome to all, especially our ​international friends.

May this visit to our website enrich,
encourage ​and enhance your relationship ​with Jesus.
​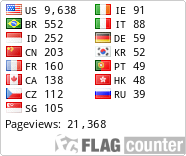 subscriber to our newsletter
---