THE SMITHS HEAD TO SEOUL, SOUTH KOREA
Our next adventure begins on this February 3rd. We will be going to Seoul, South Korea. I have been asked to serve as the vacancy pastor for
International Lutheran Church of Seoul
. We will be there until the end of August. Praise God for a wife who is willing to say "Yes, let's go." To read more click
HERE
.
---
thailand mission trip: december 10-23, 2018
The praying book "
Keep Me and Keep All – Life's Journey with Prayer
– Ceev Kuv Hab Ceev Txhuatug – Ua Lub Neej Nrug Kev Thov Vaajtswv" began its translation into the Blue Hmong dialect in 2016. The book was written by Pastor Robert Smith who lives in Frankenmuth, Michigan. The prayer book was translated by Pastor Lang Yang and his wife, Phoua. This book is a great book and translating it to the Hmong language, will help encourage and strengthen the Hmong in their life's journey with prayer. With the support of individual donors, Churches, Thrivent Financial, and the Hmong Mission Society, the book was published in December 2018.
Continue to read more HERE
---
---
DEVOTIONS​
DEEPER

Devote yourselves to prayer, being watchful and thankful (Colossians 4:3).

To most Americans it has been forgotten, but to those Korean War veterans it will forever be remembered. It is known as the "Land of the Morning Calm." However, at 4:00 a.m. on June 25, 1950, that calm was shattered by artillery shells exploding on the Korean peninsula. I'm glad I wasn't part of the military that had to serve 50 years before my arrival to Korea. Mountains cover 70% of Korea's land area, making it one of the most mountainous regions in the world. I never expected to help celebrate the 50th anniversary of the Korean War when returning to Frankenmuth, Michigan. Yet approximately 85 war veterans had been gathered by Harry Boesnecker to hear me as the guest speaker on June 28, 2000, for the Korean War Anniversary Celebration. It was a humbling experience to share and provide a link from our Korean American students attending Seoul Foreign School (SFS) to these ex-G.I's. SFS students sent postcards with handwritten messages of thanks for the freedom. I saw tears in a few of the men's eyes that night, and there were some in mine, too, as the cards were read.
---
---
PRAYER QUESTION
How can I concentrate more on prayer?
---
A CROSS A DAY – ACROSS THE WORLD
HMONG PRAYER BOOK & PRAYER SEMINARTHAILAND MISSION
The cross you see in the picture was given to each of the Hmong pastors and wives who participated in the prayer seminar. The event was held in Chiang Mai, Thailand in December.
The Christian faith of the participants is strong but the forces of physical, emotional, social, and spiritual warfare are challenging in their lives. They have been persecuted for their Christian beliefs. The live video footage is unavailable due to protection of those who were involved. Please take a few minutes and watch this modified video that has been produced. Include these Christian ambassadors in your prayers.
Hmong Prayer Seminar Video HERE
​
PAST VIDEO COLLECTION HEREPlease check out THAILAND MISSION TRIP 2018
​
here for more information.
---
---
passing on practical prayer principles
​
​In each newsletter I recommend at least one practical prayer activity to help teach the topic of prayer to children of all ages. Here is my current suggestion:
"What Did I Say?"
"My sheep listen to my voice; I know them, and they follow me."
Read Explanation
​
---
---
---
A warm welcome to all, especially our ​international friends.

May this visit to our website enrich,
encourage ​and enhance your relationship ​with Jesus.​
---
INTERNATIONAL VISITORS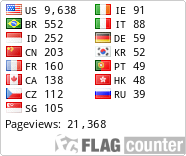 subscriber to our newsletter
---